Podcast: Play in new window | Download
So, I have finally had some time to play with the setup for recording the podcast. Here it is: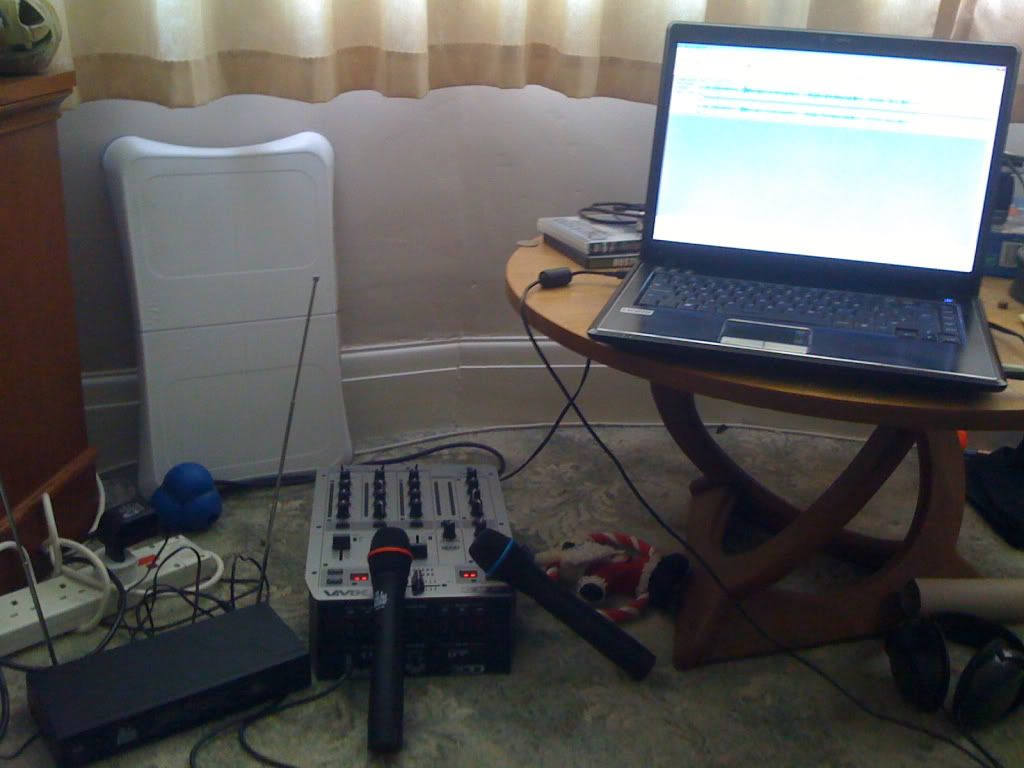 Professional huh! Don't panic, I have got a pop filter and am working on a Mic stand!
So do you want to hear the test recording? Well, if I've got this right (and you're clever like me) then the podcast has already downloaded to your MP3 player. If it hasn't then you can click the play button below and listen to it right here on the site!
This is quite literally just me mucking about on the mic to set some levels, get used to the application and see how the podcasting plugin for WordPress works. Please note: You won't find us on iTunes yet and this particular session will not make it to iTunes either.
Bring on the comments!