Podcast: Play in new window | Download
Download the Podcast
(33.7mb)
After a month out (see Show 3 On The Way? for info) it's here!
I know it sounds like I'm drunk at points, I promise I'm not! Chipped one of my front teeth last week and it's affecting speech!
In this month's edition there's latest news from geocaching.com and their UK competition announcement, more on the iPhone, Question Of The Month, events, Norjam – where I met Dr Ape and more. Hope you enjoy!
PS – Hopefully the audio volume should be better on this episode, I worked hard to try and get it right. If it's too quiet – turn your MP3 player up! ;o)
Links from the Show:
UK Geocaching Competition from geocaching.com
The Treasure Chest at the UK Geocachers shop.
Finding Faversham Multi Cache
Trial and Error mystery series
Picnic At Your Peril on 12 September
Hampshire Monthly Mid-Week Cache Event #21 – 8 Sept
GC2B8HZ – Summer's End Camping Event in the Peak District. 10 – 12 Sept.
12 of 12 from Chad Darnell
http://www.geocaching12of12.com/ – December next hopefully!
Caching Team "Dr Ape" Who visited me at Norjam to return one of my Travel Bugs!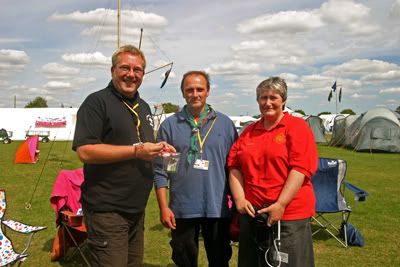 Question Of The Month:
How often do you perform maintenance on your hides?
I would like to do a special podcast specifically for those new to caching. To that end, I would like to hear your hints tips, instructions and advice so I can collate to make a decent show.
Don't panic, this will be in between regular shows, probably sometime after show 4 (October)