Podcast: Play in new window | Download
Download Link: 54mb | 58 minutes
(Right Click to save)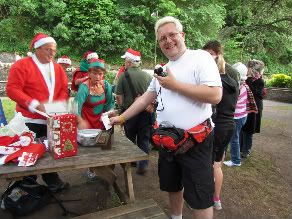 Our longest show yet!
Report from Pete of The Amasons in Berjerac, World Wide Flash Mob 8, The Mega, a rant and more!
Follow The Arrow – Graculus' website with LOTS of useful information.
Profile Creator at The Geocaching Shop
W3 Schools online HTML Editor (for cache pages)
My Geocache Wishlist on geocaching.com
My Website (Cornell Finch) | My 30 Day Song Challenge
Question of the month:
What's more important, cache size or accurate cache page?
We need your suggestions for question of the month. Please click the contact button above and let me know your questions.